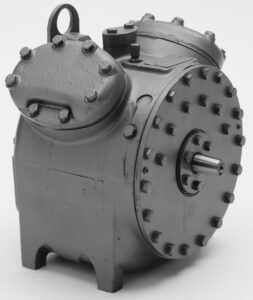 Reefer Compressor and Parts supplies high quality replacement compressors and parts for Carrier® Transport Refrigeration and Air Conditioning Equipment. These parts are designed to perform equally to the performance of the OEM part they are advertised to replace. Carrier® is a registered trade mark of Carrier Corporation. The use of this name and any OEM P/N is for reference only.
Phone orders are gladly accepted 8:00 AM to 5:00 PM Monday to Friday U.S.A. Eastern Standard Time.
Call Toll Free in the U.S.A. (866) 437-9764 or (315) 437-9718.
Faxed orders can be sent any time to (315) 437-9763 or email [email protected].
To make this easier, either print a blank Order Form; or add parts throughout the website and print the order form with the parts already added.
Prices are F.O.B. Syracuse, N.Y. in US Dollars effective January 2016 and are subject to change without prior notice.
The pictures on this website are to help identify parts and are not always exactly as the part offered.
Parts are currently being reviewed and added to this offering. If you do not see what you need, do not hesitate to ask if we have added it.
If you have any 05G or 05K Compressor Cores to sell, Call Reefer Compressor and Parts for details.